Having a managed EDR or MDR is more important than ever today. Here is some useful information to help you in your project to implement a managed EDR.
What is an EDR solution?
Endpoint Detection Response (EDR) is a set of cybersecurity tools designed to detect and remove any malware or other malicious activity directed against the endpoints connected to your corporate network.
Indeed, endpoints and workstations are a prime target for cyberattacks as they are the weakest link in a company's network. As an example, the WannaCry attack exposed the vulnerability of 230,000 endpoints worldwide. For companies that want to be proactive in their cybersecurity, it is now vital to install an EDR.
What is an EDR?
Endpoint Detection & Response (EDR) is primarily a technology that proactively addresses cyber threats. As traditional products such as antivirus software are rather reactive in their approach to security threats, it is important to adopt an EDR as a complement. This tool monitors endpoints and workstations in real time, continuously looking for possible threats that may have infiltrated. With an EDR, you have greater flexibility in terms of the events that occur and the mechanisms for blocking attacks. Rapid threat detection and response allows organisations to take their IT infrastructure security to the next level.
What is Managed Detection & Response (MDR)
The increasing complexity and dispersion of the enterprise network means that organisations today require advanced, often difficult to obtain in-house, and costly resources and skills to manage risk and improve their ability to detect cyber threats. In addition, detection and response to security threats is the full-time business of managed EDR services, providing these providers with a high level of domain expertise.
Why choose a managed EDR ?
As more and more devices connect to the corporate network and interact with third parties, the number of breaches has increased. Your company's ability to detect threats is paramount. Not having a complete picture of what's happening in your IT environment can leave you vulnerable when a threat arrives.
Managed EDR allows you to:
improve your detection capability beyond traditional network monitoring

Find the causes of attacks quickly and efficiently

detect weak signals of security threats

Search for and detect threats that exhibit suspicious behaviour

Isolate infected devices from the network
What is the difference between an antivirus and an EDR?
The technologies we use every day and the manoeuvres of attackers are becoming increasingly sophisticated. As a result, cyber threats have evolved and antivirus software is no longer able to fully protect devices from malware. Performing behavioral analysis of device-level events has become the norm in terms of IT security. It is important to use an EDR in addition to an antivirus to detect anomalous behaviour and identify levels of device compromise, something that antivirus is not able to do.
Attacks that antivirus cannot detect
Ransomware attacks
Ransomware is a type of malicious software (malware) that threatens to release or block access to data or an information system, usually by encrypting it, until the victim pays a ransom to the attacker. In many cases, the ransom demand has a deadline. If the victim does not pay in time, either the data is lost forever or the ransom increases.
Ransomware attacks are all too common these days. Major companies in Europe have fallen victim to them. Cybercriminals attack any consumer or business and victims come from all sectors.
File-less malware attacks
File-less malware is a type of malware that does not rely on virus-laden files to infect a host. Instead, it exploits applications commonly used for legitimate and justified activities to execute malicious code in the device's memory.
Zero day attacks
A Zero Day attack exploits an unknown security vulnerability in a software or computer application for which either the remediation patch has not been released or the application developers were not aware of it.
As the vulnerability is not known in advance, exploits often occur without the users' knowledge. A zero day vulnerability is considered an important element in the design of an application to make it effective and secure.
Managed EDR to increase your security level
Managed Detection & Response (MDR) helps to strengthen existing security and contain threats that could bypass traditional monitoring systems. Threats such as network attacks, file-less malware, targeted attacks, etc. are designed to be difficult to detect. Managed EDR allows threats to your endpoints to be dealt with immediately by an analyst or through automated remediation.
The Managed EDR service therefore monitors the following threats
Viruses and ransomware
Data theft
Internal and external malware
ITrust Managed EDR for a high level of security
Your EDR platform, supervised by ITrust's MSSP teams, is a unique and sovereign threat detection and remediation solution, accessible to all organizations. Ensure the security of your desktops and servers thanks to a high-performance service, available 24/7, always be aware of incidents that have occurred thanks to a rapid alerting process and block threats by immediately isolating potentially infected elements.
24/7 monitoring
Detection of security threats
Automated or manual remediation according to your preference
Quick response time
Respect for the sovereignty of your data (European solution not subject to the Patriot act or the Cloud act)
State-approved and ISO 9001 certified
ITrust offers different types of managed EDRs:
Articles related to Managed

ISO 9001: 2015 certification for all processes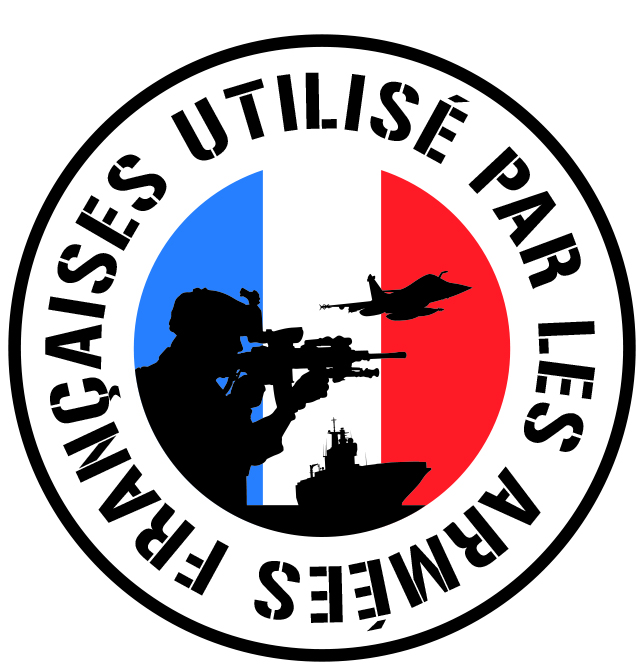 The SOC Reveelium is U.A.F certified by the French Ministry of Defence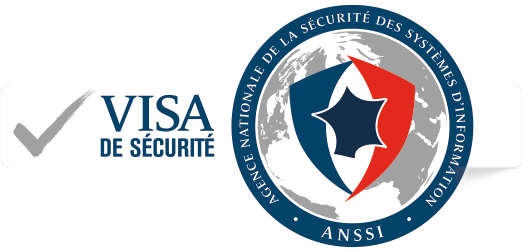 Qualifié PASSI par l'ANSSI (Audit intrusif et Architecture)