Intended for companies that are starting to secure their computer network
We believe that security is everyone's business and this is why ITrust has created the Flash 360° Audit for SMEs and ETIs as well as large accounts.
We quickly evaluate all the cyber security components of your company to give you an assessment of its level compared to other companies in the sector, the risks incurred and the best security practices. Recommendations and action plans are developed with your collaboration.
The Flash Audit examines all areas of potential risk with the aim of assessing :
The technical context and the specific target IT environment

Business imperatives and their consequences on the information system

Strengths and weaknesses of the IS implemented, administered and used

Operational and organizational strengths and weaknesses

The identification of areas for progress based on associated best practices, which allows for the formulation of recommendations and associated action plans.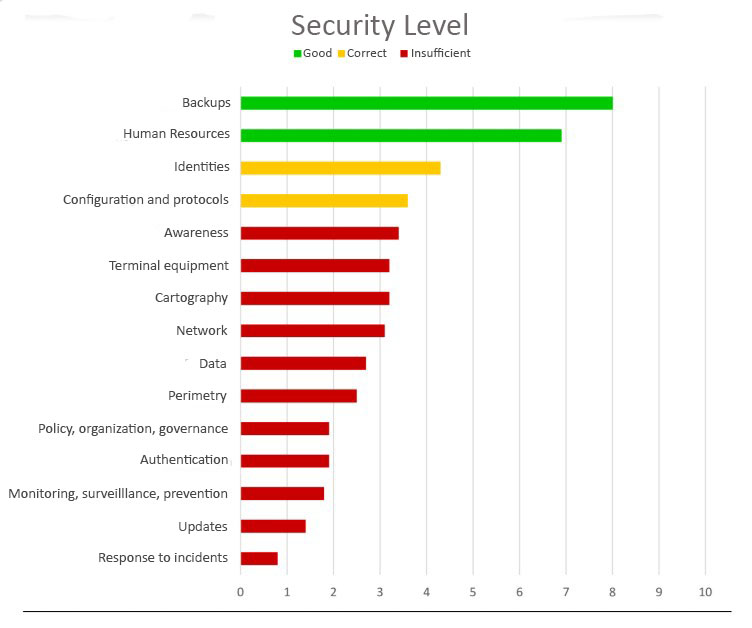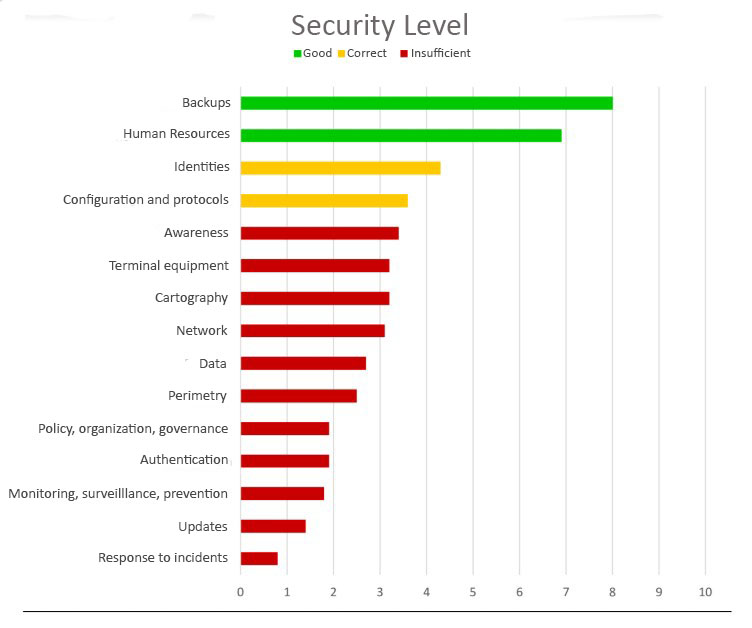 The ITrust Flash Audit provides a comprehensive and cost-effective view of potential intrusive risks and their consequences on strategic data, risks related to the infrastructure, its operation and internal organization, issues related to legal obligations including business aspects and the overall strengths and weaknesses of the information system.
As with intrusive audits, the 360° Flash Audit is carried out in successive phases:
Analytical approach through aquestionnaire based on the ISO 27001, 27002, 27005 standard and covering some fifty fundamental technical and organisational points
External intrusion test carried out remotely
Internal intrusion test (known as trainee test)
Conducting an architectural audit
Analysis and consolidation of the results , drafting of an adapted technical report.
Our methodology takes into account technical and legal aspects,
organizational and contractual aspects of the company through :
– Identification of the company's strategic activities,
– Identification of the regulations to which it is subject,
– Analysis of the risks involved,
– Actions of transfer, avoidance, palliation and/or acceptance of risk,
– The definition of a pragmatic security policy,
– Content specification and improvement (charters, contracts, infrastructure, etc.),
– Specification checks,
– Dashboards,
– Vulnerability audits.
The ITrust Flash Audit takes all these fundamentals into account to obtain a status of
places that are quick, pragmatic and simple to operate within a Company.