Comparison of SOC/SIEM solutions on the market
Reveelium SOC SIEM is a flexible solution in SaaS on Premise or on Cloud that will easily adapt to your constraints and the size of your network. All versions of IKare include all the functionalities related to security management.
By default, we offer Reveelium SIEM SOC as a virtual machine, which allows you to download and install the solution in a few minutes. If you wish to use only the SOC in external SaaS, i.e. installed in our secure infrastructure and accessible from a web service, contact us, this is possible and saves you time.
SOCs use SIEM (Security information event management) which each have advantages and flaws. We have tried to synthesize a comparison between Reveelium and the SIEMs on the market:
A white paper also specifies what to expect from a SOC and a SIEM. It includes the requests of the customers and prospects we meet.
Reveelium SOC SIEM is more efficient than other solutions on the market. Here is a description of the comparative functionalities.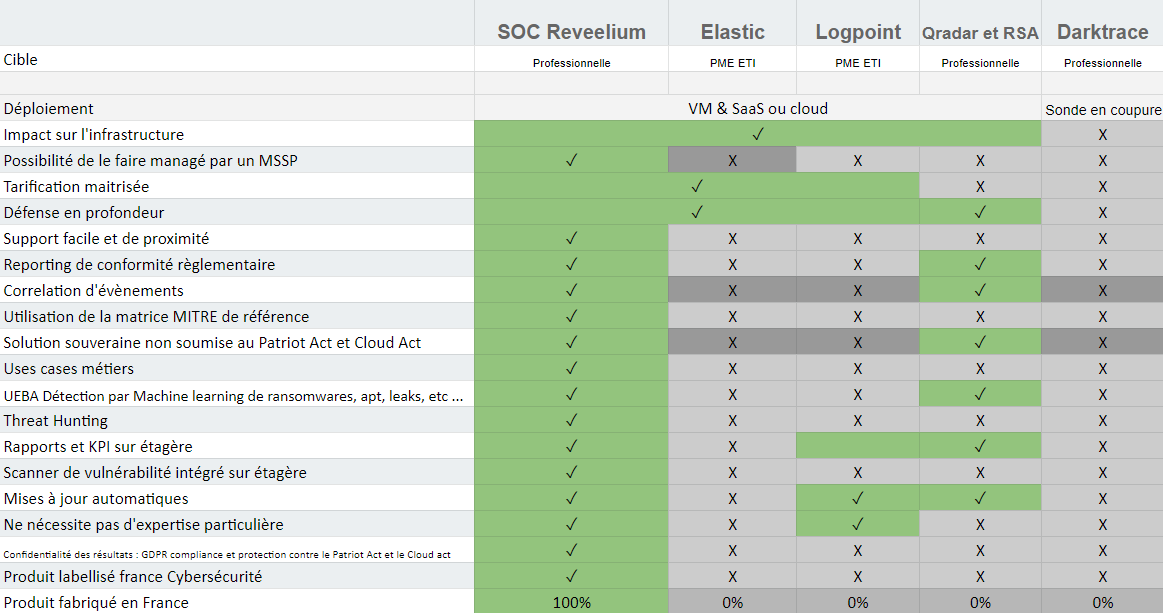 Contact : Sales@itrust.fr