Control your security risks
Understanding the totality of your security issues is always a long process, costly to implement and difficult to manage, especially when you know the variety of resources and threats associated with them.
You're in trouble:
To establish reliable and pragmatic safety indicators in real time
In the control of your information system, due to the quantity of information too important to analyze
In the management of your materials, human and organizational resources which are too diversified
To assess the real risks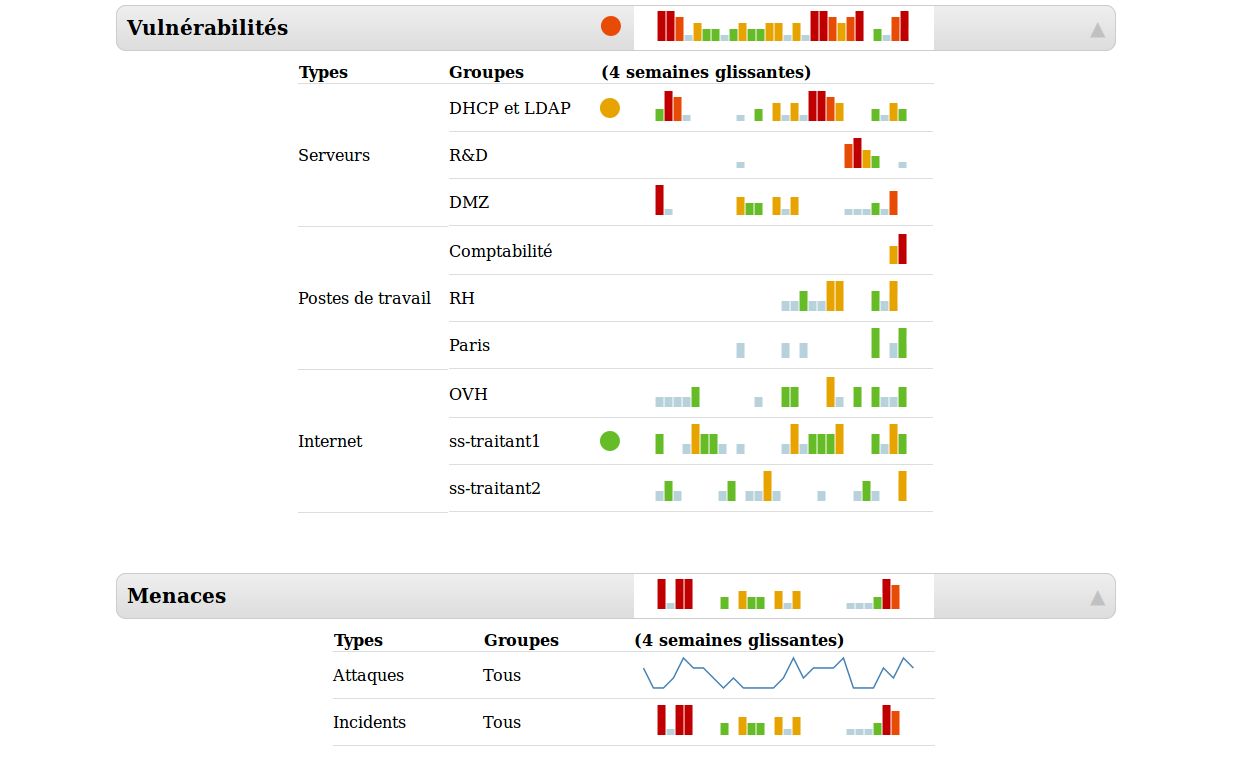 Have a global view of the risks on your information system?
Check compliance with the security policy and bring your IS into compliance (27001, HDS, PSSI …)?
Control your decisions regarding your criminal and civil liability vis-à-vis the means implemented to protect your IS and its users?
Guarantee a good level of security according to the evolution of the IS and threats?