ACSIA EDR
End Point Detection Response
Local monitoring of cyber security events in real time
ACSIA – Automated Cyber Security Interactive Application – is software that allows local monitoring of real-time cyber security events on sensitive servers, workstations and applications. Using models developed by our experts and artificial intelligence algorithms to identify cyber threats, ACSIA's management interface allows automatic or manual remediation. With ACSIA, you can evaluate and prioritize optimal responses to emerging threats in real time.
As an EDR (Endpoint Detection and Response) extension of the SOC o in standalone mode, ACSIA provides global monitoring of critical servers, applications and workstations.
80% of threats come from within the company!
Advantages of the solution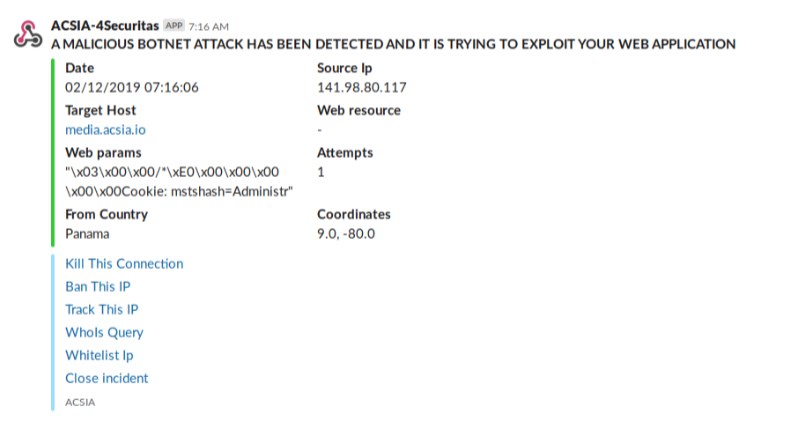 Local detection in real time
Using a combined approach based on log analysis, artificial intelligence and machine learning, ACSIA performs the tedious work of security analysis – monitoring, analyzing, profiling and mitigating cyber security incidents. From detecting scans that may indicate an emerging attack to attempts to inject malware, the system automates the maintenance of a robust security posture while engaging the human factor in high-level decision making. This includes detection of kernel threats where attackers attempt to gain control of vital system components. This includes scenarios to extend traditional threat detection mechanisms.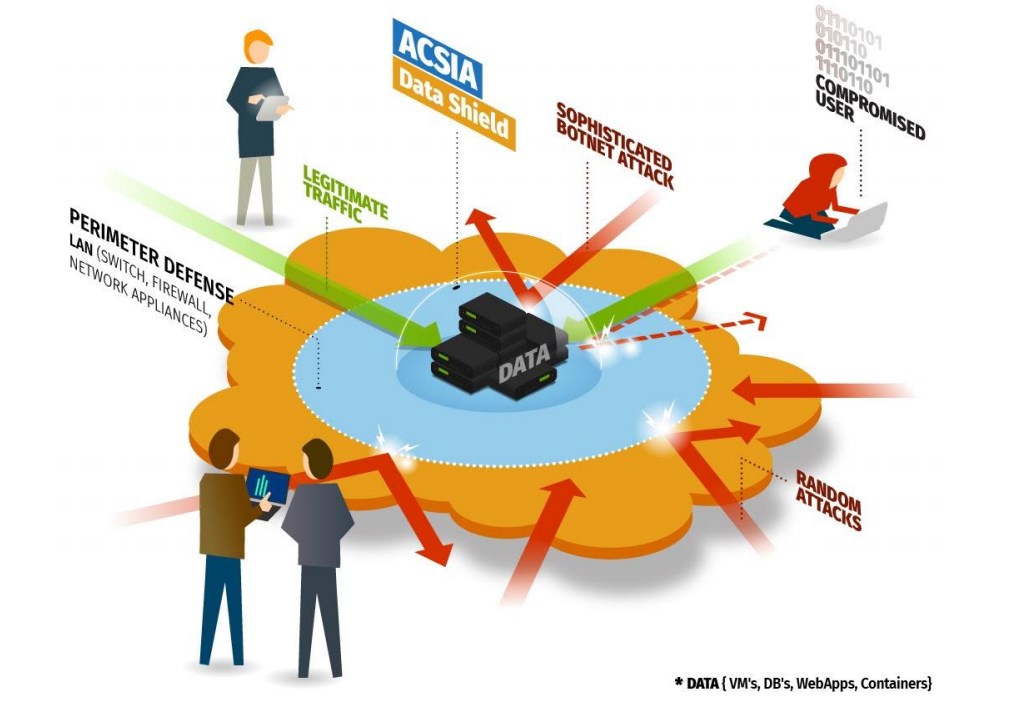 Terminal Cybersecurity Management
The guiding principle behind ACSIA is simplicity and automation. Using the latest artificial intelligence techniques, the solution follows,
profiles and learns the typical usage pattern on the company's critical servers. This baseline allows the system to detect and correct abnormal activities in real time. ACSIA can be configured to respond to emerging situations by automatically taking appropriate actions such as blocking threats, redirecting malicious traffic or quarantining compromised malware to prevent its propagation.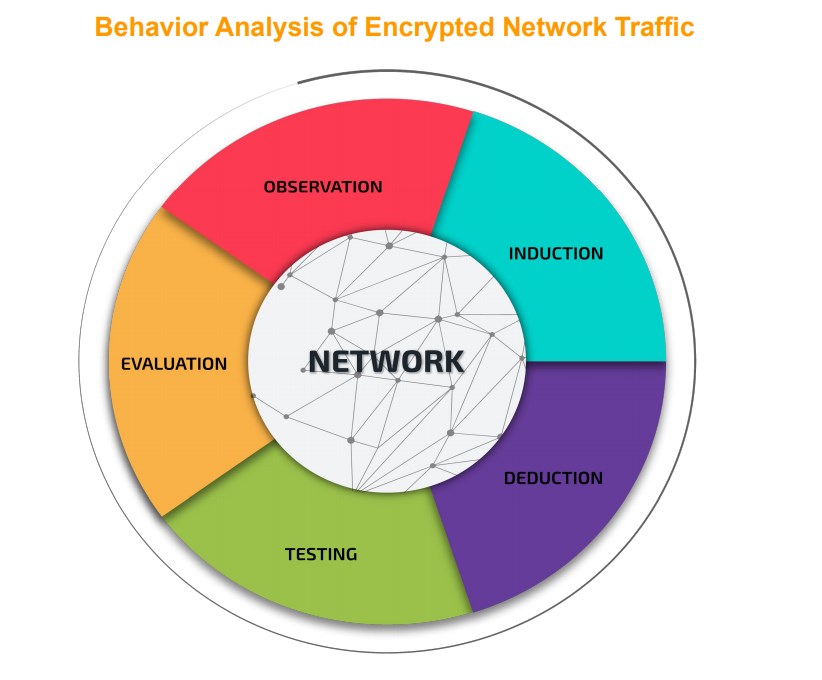 Rapid Deployment
ACSIA is a lightweight application that can be deployed over a network in configurations designed to match the location of the servers. These critical resources can have a dedicated ACSIA instance. In other scenarios, a more clustered architecture can be implemented. Installation is quick and easy and the underlying design is based on the idea that faster deployment time leads to faster remediation time.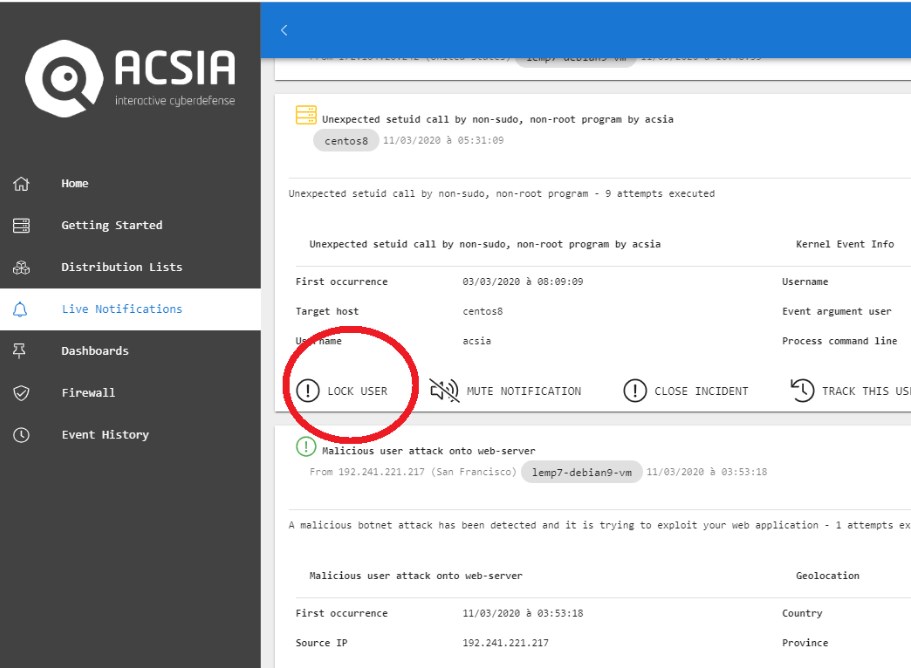 Intuitive and easy to understand interface
Training of Cyber Security Threat Analysts and CSO staff is time consuming and expensive. ACSIA has a simple, easy-to-follow interface where network assets are clearly visible, as are details of data flows, network activity, proposed interventions and direct actions. Integration with third-party messaging systems is a feature, meaning alerts can be directed to mobile devices and can help match established workflow processes designed to monitor and respond to threats.
Automated Remediation
With ACSIA, administrators can take immediate action when a threat is detected.
Sanitization can be initiated manually and/or automatically. Policies can be defined following company guidelines and recommendations when managing critical activities. Each alert can be accompanied by immediate action giving administrators the power to respond to threat events by taking direct action that includes termination of connection, acknowledgement, authorization and the ability to ban, permanently ban, track and view all activity, request ownership, analyze events and more.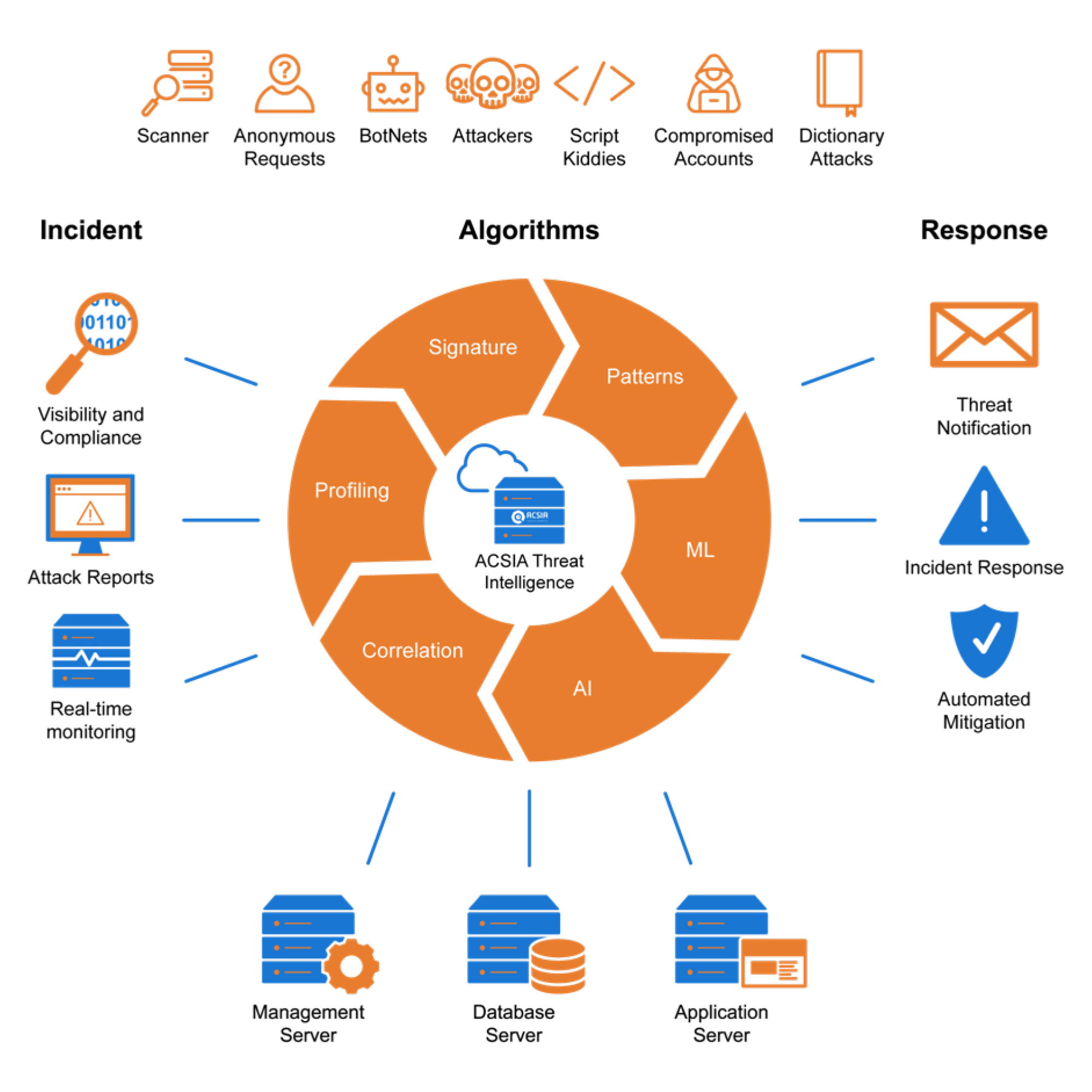 Our clients talk about it
"We had not identified any products on the market capable of protecting us against advanced cyber threats. Until we discovered Reveelium. We have been using it for several years and it allows us to move from a reaction model to a prevention model. We haven't had any incidents with this technology for several years…"
"Reveelium allows us to monitor in real time our regulatory compliance to SOX and RGPD. My auditors are satisfied with the reports that I extract from the tool. I save time, I gain serenity, and in case of incident I can certify that I am compliant with the obligation of means that I have with respect to the NIS directives, the company controls its regulatory risk."
"Reveelium was able to detect a major intrusion into our system and allowed us to avoid an attack by Cryptolocker. Our bank needs to protect its strategic assets and Reveelium is the right tool to do so. It allows us to easily detect malware, reduces our detection time, reduces our analysis time and the size of the teams we need to protect ourselves."
More information on the website of 4securitas (filiale d'ITrust)
Download Product Datasheet 
Download the brochure